BACK TO BACK RUNS FOR THE ENGINES
05/29/11 2028 hrs & 2030hrs
Station 8 was alerted with back to back calls tonight. The first dispatch was for a structural rescue at HMAC in Lawrence Township. It was reported as a indivdual who came in contact with a live electrical wire while working on a lift. Engine 8-2 responded with Captain Short and Hackett as well as Ambulance 8-6. Units remained on scene until returning at 2150 hours. Two minutes after the rescue was dispatched, a second call was toned out for a structure fire in the Town of Caton on the Marsh Road. Engine 8-3 (C810) with a crew of 4 responded. E8-3 was recalled enroute and returned at 2041 hours.
LZ FOR LIFENET 7-7 AT HMAC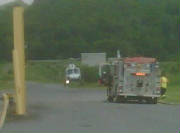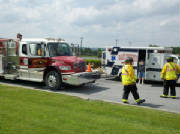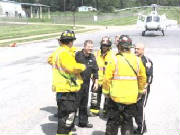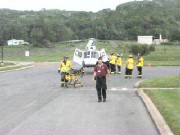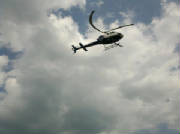 05/29/11 1438hrs
Station 8 was dispatched this afternoon to assist LifeNet 7-7 and Valley Ambulance at the HMAC LZ. Stations 25 (Valley Amb), 18 (Nelson), and 14 (Osceola) were operating at a vehicle crash on Route 49 in Nelson Township. E8-3 with 4 and Squad 8-18 with 2 responded. Crews set up the LZ and assisted with loading the patient. All units cleared at 1633 hours. **SPECIAL NOTE** This was the first time that Chief Strange aka Flight Nurse Strange flew into the HMAC landing zone.
TWO WEATHER RELATED CALLS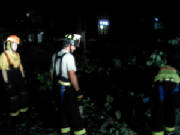 05/26/11 2017hrs & 2055hrs
Station 8 was dispatched at 2017 hours mutual aid to Mansfield Borough to assist with severe weather damage from a wind storm that went through the central and south eastern parts of the county. The hardest hit areas were Mansfield, Blossburg, and Morris with damage extending around those municipalties. Engine 8-3 (C8-10) with 5 and Patrol 8-4 (C8) with 2 responded. Upon arrival into the borough, Chief 2 (Welch) requested that 8's crew start on North Main Street and clear any debris. E8-3 and P8-4 worked to clear trees and were sent to other locations in Richmond Township and Mansfield Borough to check and clear roadways. At 2055 hours, with the initial crew still working in Mansfield, Station 8 was dispatched to a residence on the School Road in Lawrence Township for a tree onto a structure. Engine 8-2 with 3 responded. They found a tree that had fallen onto a attached porch roof with no endangerment to the residence. E8-2 returned at hours. Crews working in the 2 district were released by command and returned at 2213 hours.
WATER RESCUE ON THE LAKE
05/21/11 1237hrs
Stations 8 and 18 (Nelson) were dispatched for a water rescue at Cowanesque Lake in Lawrence Township. Chief 8 (Strange), Squad 8-18 (C810), and Engine 18-3 (C18) all responded. E18-3 and Chief 8 arrived to find a capsized kyayk with a indivdual in the water near Tompkins Campground. Squad 8-18 with Boat 8-28 arrived and went into service at the South Shore Boat Launch. As B8-28 entered the water, C8 reported the indivdual had reached the shore. B8-28 continued into the lake to advise another boater to return to the shore on the orders of the Army Corp of Engineers due to poor lake conditions. All units cleared at 1330 hours.
FLOODING ISSUES ON THE HILL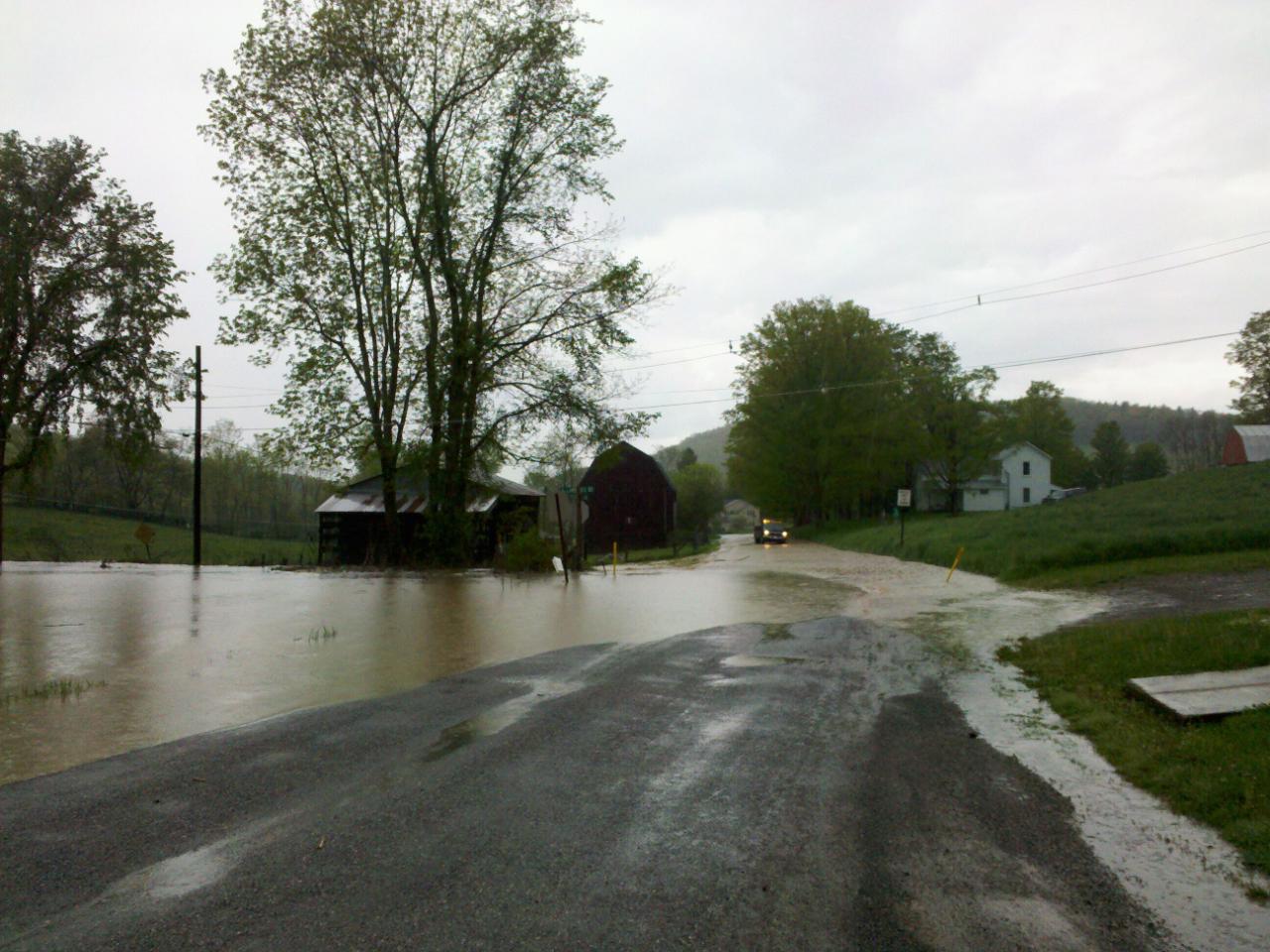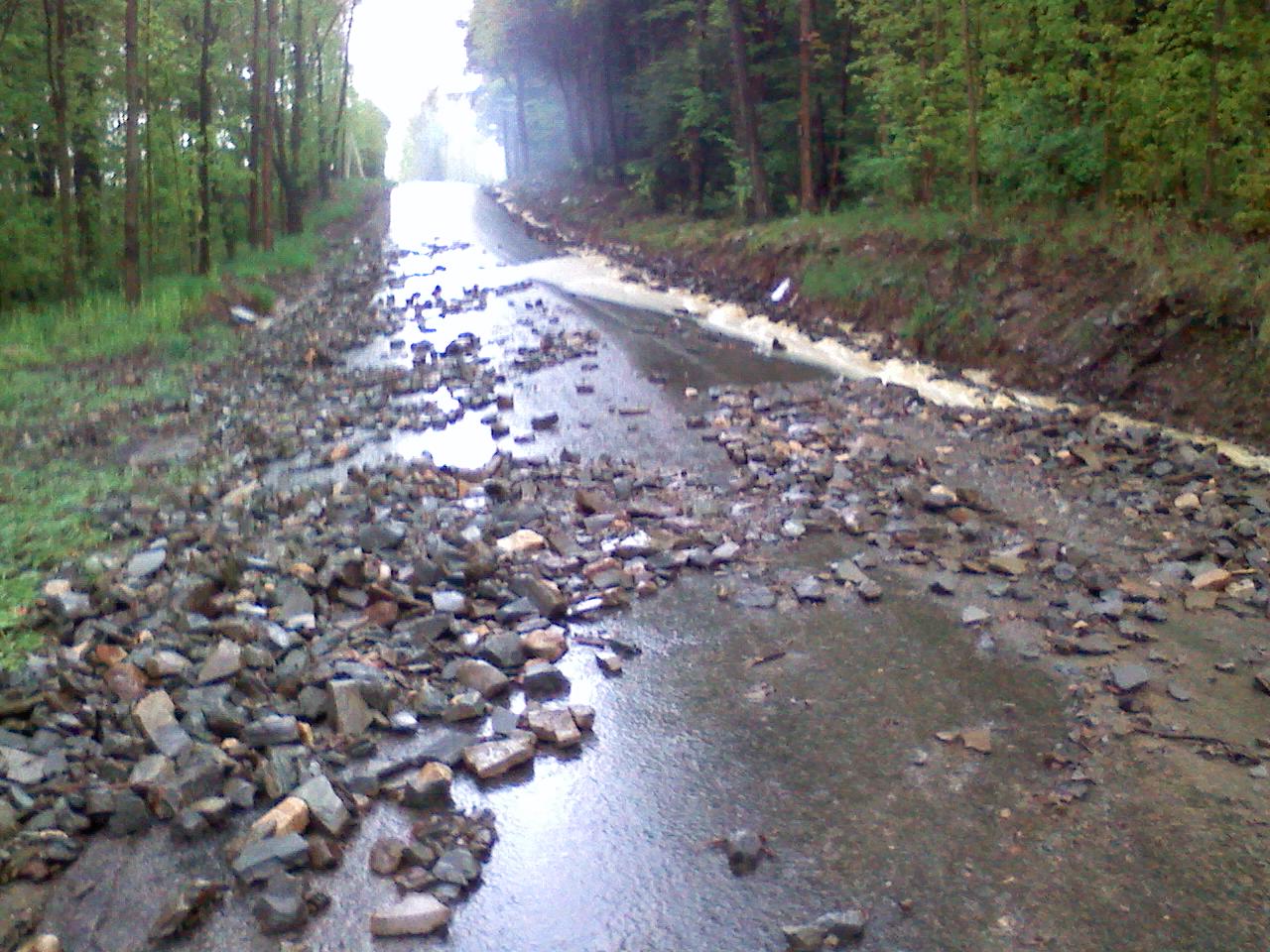 05/19/11 1803hrs
Chiefs 8-10 (Scott) and 8-20 (Ransom) were out investigating flooding issues early Thursday night. C8-10 was on the Buckwheat Hollow Rd with water and rock debris across the roadway and C8-20 was on the East Lawrence Road with water across the roadway. Both chiefs shut down the roadways and coordinated with the Lawrence Township Roadmaster on closing other side roads. C8-20 recieved a report of flooding on Route 328 and requested for a dispatch of Squad 8-18 to investigate. Sq8-18 responded with a crew of 3 and found nothing upon investigation. The squad then went to assist on the East Lawernce Rd as Buckwheat Hollow Rd had been cleared. All units went available at 1835 hours.
SINGLE VEHICLE CRASH
05/15/11 2205hrs
Station 8 was dispatched this evening to a single vehicle crash on Route 328 in Lawrence Township. E8-2 (C810), S8-18 (Capt 8), P8-4, A8-6, and Chief 8 (Strange) all responded. Upon arrival of C8, it was reported as a pickup truck off the roadway with one occupant out of the vehicle. E8-2 was assigned traffic control on the East end and S8-18 handled traffic on the West. A8-6 checked over the patient. Units remained on scene to assist PSP and Kens Autobody. All units returned at 2245 hours.
AUTO FIRE ALARM AT WARDFLEX
05/10/11 0051hrs
Stations 8 and 7 (Tioga), were alerted this am for the report of a water flow alarm at WardFlex on Route 287 in Lawrence Township. Engine 8-3 (Capt 8) and Engine 7-3 responded. E8-3 arrived and reported nothing showing from the exterior and awaited the keyholder to arrive. E7-3 stoodby at staging and E8-3 investigated. Nothing was found and all units were recalled.
TRACTOR TRAILER FIRE ON ROUTE 15
05/04/11 1802hrs
Stations 8, 7 (Tioga), and 26 (Lindley) were dispatched to a reported working tractor trailer fire on Route 15 in Lawrence Township. Engine 8-3 (C810), Engine 8-2 (C8), and Squad 8-18 all responded. Units were advised while enroute that Lawrence Township PD was on scene reporting the fire out. Units from 8 arrived to assess and all others were cancelled. The engines from 8 returned at 1835 hours.