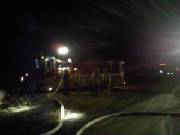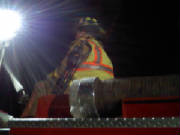 03/30/09 2000hrs
This evening the members of Station 8 went to the "Cove" in Lawrence Township and practiced setting up the portable pump and water supply to the fire apparatus. Tioga also brought along their members and engines and participated in the drill. The juniors got lots of expeirence as well as some of our driver/operater canidates were able to practice on the pumps.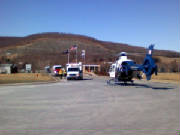 03/23/09 1120hrs
Station 8 was alerted just before noon to assist Guthrie Air and Clymer Ambulance 16-6 at the HMAC Landing Zone in Lawrence Township. Engine 8-3 responded with 4 members . E8-3 arrived and marked the LZ with cones and assisted EMS with packaging the patient for loading into the helicopter.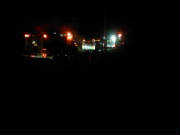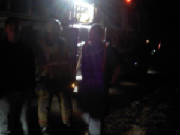 03/21/09 2357hrs
Station 8 was dispatched just before midnight with department 18 (Nelson) for a reported wildfire near the intersection of Route 49 and the Birch Hill Road. Patrol 8-4, Engine 8-2, Engine 8-3 with C8 (Strange) & C8-10 (Short), and Squad 8-18 all responded. Patrol 18-4 responded from Nelson. Patrol 8-4 arrived and reported a large fire and requested Lindley for a tanker and brush truck. Once all manpower arrived, the lines were raked back and the fire was quickly brought under control and all units went in service.
TWO WILDFIRES BACK TO BACK
03/21/09 1435hrs & 1449hrs
Department 8 was alerted to a mutual aid wildfire with exposures this afternoon off the Mitchell Creek Road in Tioga Township. Chief 7-20 (Tioga, Bates) arrived on scene and and requested station 8. Patrol 8-4 and Engine 8-3 with Chief 8-20 (Scott) responded with 6 members and Chief 8-10 (Short) responded in his POV. Upon arrival, the engine was staged on the road and the patrol continued into the scene. While all units were responding, a second wildfire on the Mann Hill Road in Tioga Township was dispatched. All D-8 units were released from the 1st wildfire and directed to the 2nd. Upon arrival of Engine 7-1 and Chief 8-10, they were able to bring the fire under control. Engine 8-3 and Patrol 8-4 were again staged on the road. Both fires were brought under control quickly.
03/20/09 0821hrs
Engine 8-3 started the day with assisting Guthrie Air and Ambulance 8-7 at the HMAC landing zone. A8-7 was on scene of a CVA and requested the helicopter for transport. The engine set-up the LZ and assisted with packaging the patient for loading into the helicopter.
MUTUAL AID WILDFIRE IN NY
03/20/09 1803hrs
Department 8 was dispatched to a mutual aid wildfire on the Glendenning Creek Road in the Town of Lindley. The original dispatch was for a brush unit. A second dispatch was sent out for a tanker due. Patrol 8-4 and Engine 8-3 responded with 6 members. P8-4 arrived to report the fire out and recalled E8-3. All units remained in service.
VEHICLE CRASH INJURES ONE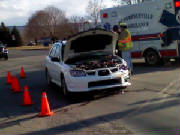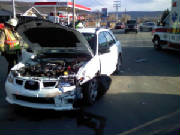 03/19/09 1721hrs
Station 8 was alerted this evening to a (2) vehicle crash in Lawrence Township at the intersection of Routes 287 and 328. Upon arrival of Chief 8 (Strange), it was reported as 2 vehicles, 1 blocking the roadway with 1 injury, and no entrapment. The second vehicle has pulled off into a parking lot and the driver was not injured. Engine 8-2 arrived and assisted EMS with packaging the patient, securing the vehicle, and provided traffic control for the towing service.
MUTUAL AID WILDFIRE BOX 2-06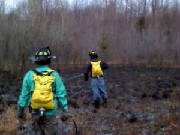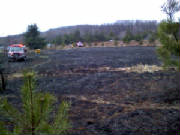 03/16/09 1213hrs
Station 8 was dispatched to a mutual aid wildfire on Mansfield Box 2-06 off the Painter Run Road in Rutland Township. Departments 2 (Mansfield), 13 (Daggett) were dispatched on first alarm. Chief 2 was enroute and requested departments 4 (Blossburg), 12 (Millerton). After a report of approximately 5 acres involved departments 8 (Lawrenceville), 7 (Tioga), and 1(Wellsboro) were also dispatched. Patrol 8-4 and Squad 8-18 responded with 7 members. On scene, D-8 was assigned to walk the perimeter and check for hot spots. Thanks for the invite Chief 2!
ROPE RESCUE FOR D-8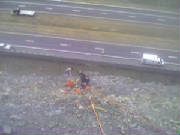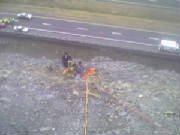 03/11/09 1743hrs
Station 8 was dispatched just before 6pm on 3/11/09 for a rope rescue in Lawrence Twp off Route 15 Southbound. It was reported that a man and a dog were stuck on a ledge approximately 30 feet from the top or about 200' from the bottom. The rescue crew led by C820 (Scott) accended the hill the long way to get to the top of the rock cut. From the top, the crew assembled two rope lines and decended 30' to the ledge where the victims were at. The dog was placed in a make-shift harness and assisted up to an awaiting crew. The man was then assisted to the top and everyone walked down the "long way". Everyone escaped injury. Chief 8 (Strange) had command. Assisting departments were Nelson R18-18, Tioga FD, and Wellsboro R1-8.