TRANSFER ENGINE COMPANY
02/28/11 1117hrs
Engine 8-3 was dispatched this morning for a transfer engine company to Station 2 in Mansfield. Multiple companies were out at a working fire at Autwaters Salvage in Covington Township. E8-3 went standing by but was cancelled just before responding.
NEW ROPE RESCUE GEAR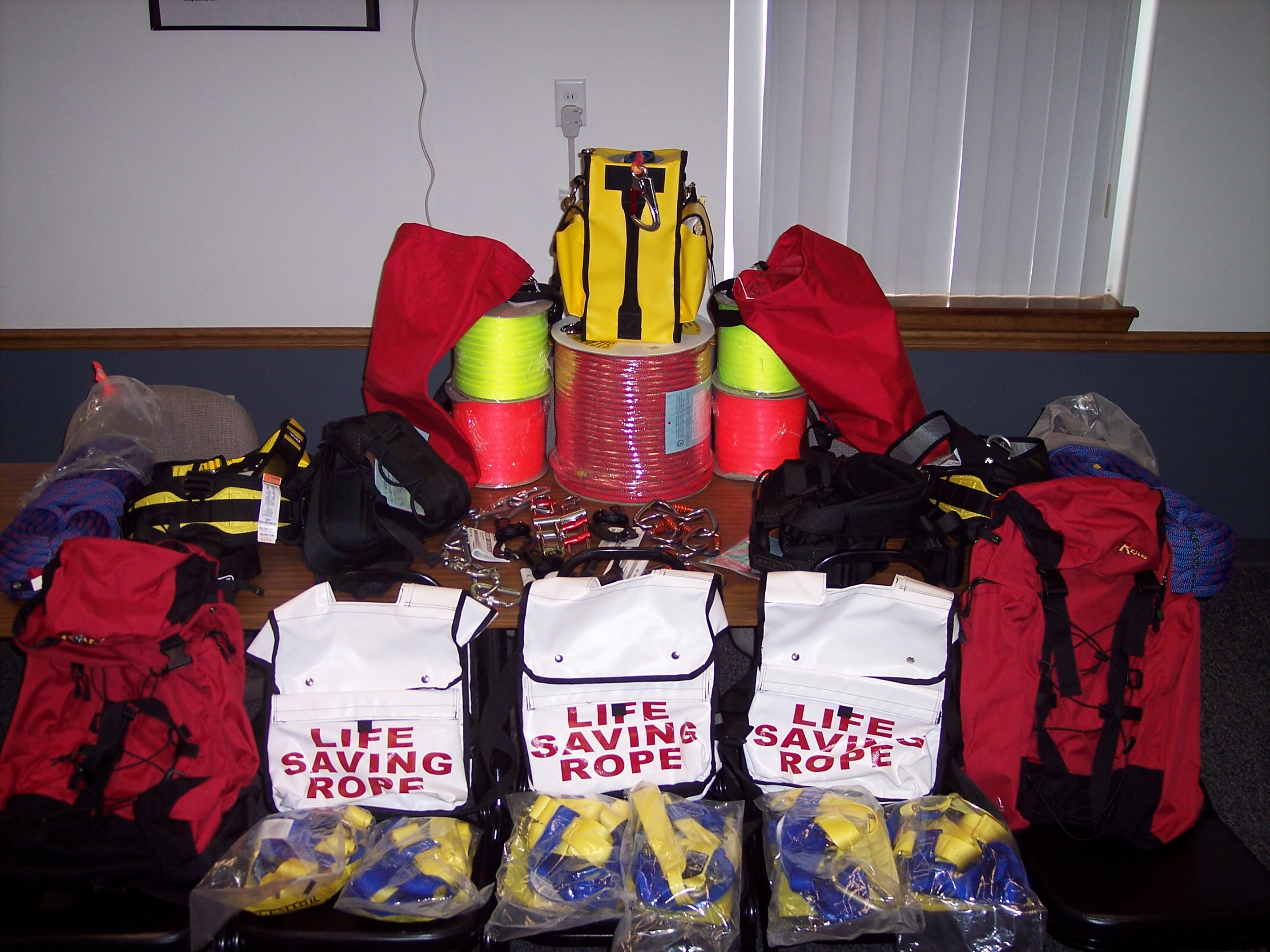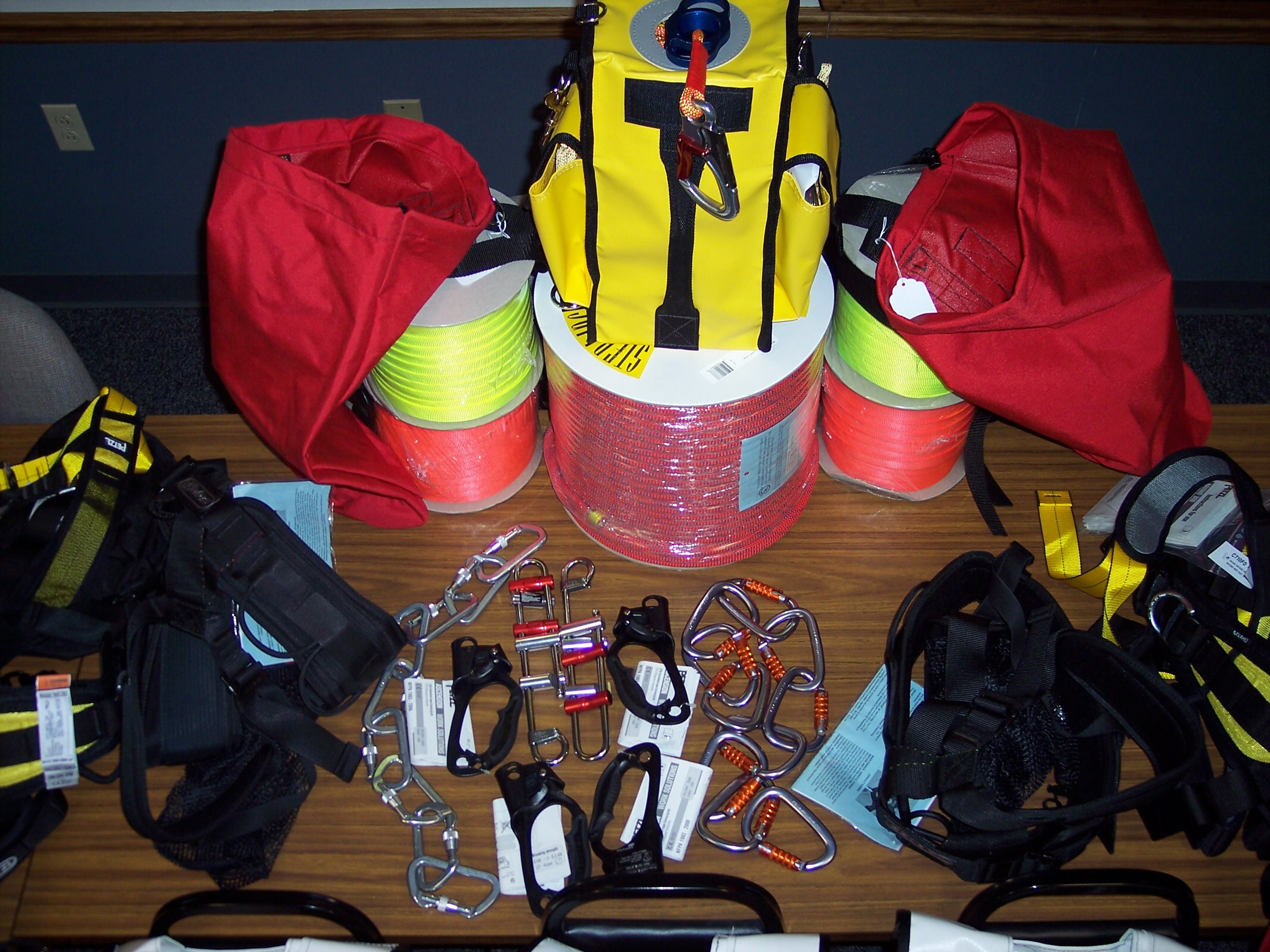 02/27/11
Station 8 would is proud to announce that we have recieved a $5000 grant from the Albert S. and Mary Guiles Krieger Foundation to upgrade our rope rescue equipment. New harnesses, rope, carrying bags, and climbing hardware are among the newly acquired equipment. The members would like to thank the members of the board for the Krieger Foundation for their consideration and assistance into advancing our tech-rescue program.
SINGLE VEHICLE ROLLOVER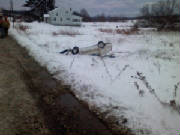 02/21/11 1400hrs
Stations 8 and 7 (Tioga) were alerted today for a one vehicle crash off the roadway on Route 287 in Tioga Township. Engine 8-2 with 3, Squad 8-18 with 2, Ambulance 8-6 (C8-60) with 3, Chief 8 (Strange), and Chief 8-10 (Scott) all responded. Captain 8 (Short) arrived on scene and reported to C8 that there was negative entrapment. Upon arrival, C8 found the vehicle off the roadway on its roof with four occupants, all self extricated. Engine 8-2 and Squad 8-18 set up traffic control and assisted EMS with packaging the patient. Amb 7-6 and 7-16 also arrived and operated on scene with patient care. Units remained on scene until returning at 1506 hours.
ENGINE 8-3 TO MUTUAL AID WORKER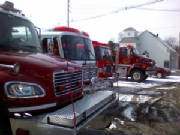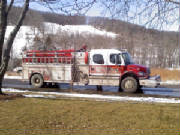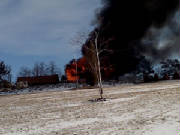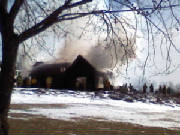 02/20/11 1111hrs
Station 8 was dispatched for Engine 8-3 this morning to a mutual aid building fire on the Pumpkin Hill Road in Rutland Township. Stations 2 (Mansfield), 13 (Daggett), 12 (Millerton), 4 (Blossburg), 9 (Liberty), 1 (Wellsboro), Troy, and Webbs Mills were also dispatched. Engine 8-3 (C810)with a crew of 5 responded. Upon arrival, E8-3 was sent to tanker staging in Roseville. The engine was then directed to the fire scene and supplied its 2000 gallons as the manpower staged with the vehicle. E8-3 was then released and returned to quarters at 1249 hours.
VEHICLE ROLLOVER ON ROUTE 15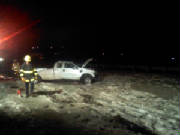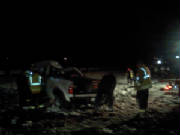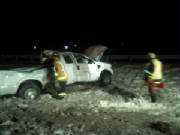 02/13/11 1935hrs
Station 8 was alerted this evening for the report of a vehicle rollover on old Route 15 north of the traffic light. Chief 8 (Strange) and Chief 8-10 (Scott) responded to that area. Neither unit found anything into NY so units were redirected to check US Route 15. Lindley, NY FD was also requested due to the unknown location. C8-10 arrived and reported a vehicle rollover in the median south of Route 49 with one occupants, self extricated. Engine 8-2 (Capt 8-10), Squad 8-18 (Capt 8), and Ambulance 8-7 (C8-70) all responded. E8-2's crew secured the vehicle, the squad set up traffic control with cones and signs, and A8-7 packaged the patient for transport. Engine 89 (Lindley) arrived and assisted on scene. Units remained on scene to assist PSP and Ken's Towing until returning at 2034 hours.
LARGE WORKING FIRE IN ADDISON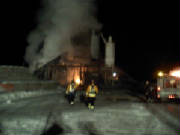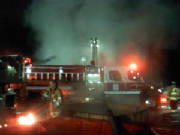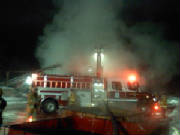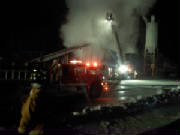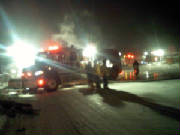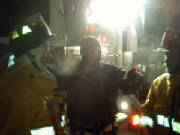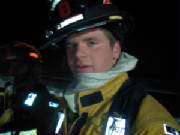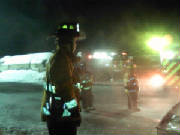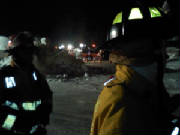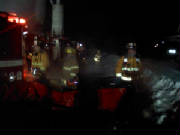 02/11/11 0426hrs
Station 8 was dispatched early this morning for a mutual aid structure fire at Wades Concrete on Front Street in Addison. The request was for engines and manpower to the scene. Engine 8-2 with 3, Engine 8-3 with 5, and Squad 8-18 responded. Muliple companies from Stueben were operating on scene as well as Tioga County Station 14 (Osceola) with T14-5. Upon arrival, both engines were given orders to operated as tankers. The manpower from both engines was sent to a staging area and later used to establish a second tanker dump site. Two seperate dump areas were established in the large open area adjancent to the fire building. Due to cold temperatures, the engine supplying at the second dump site was placed out of service and Engine 8-3 was requested to take its place as a pumper. E8-3 was drawing off 2 drop tanks and supplying Gang Mills Tower. The fire was placed under control and E8-3 and E8-2 were released from the scene at 0636 hours.
CHIMNEY FIRE IN BOX 8-03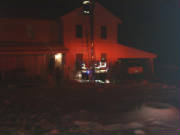 02/07/11 0104hrs
Stations 8 and 18 (Nelson) were dispatched at 0104 hours to Box 8-03 on Heater Hill Road in Lawrence Township for the report of a chimney fire. Chief 8 (Strange) responded and was notfied that the fire was possibly out. Engine 8-3 with Chief 8-20 (Ransom) and Ambulance 8-6 responded. Chief 8 arrived and reported nothing showing and confirmed the fire possibly out and requested one engine to the scene. Upon arrival, the E8-3s crew checked for extension and cleaned the chimney. No fire extension was found and all units cleared at 0154 hours.
CRASH WITH ENTRAPMENT IN LINDLEY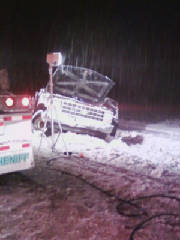 02/05/11 1749hrs
Station 8 was dispatched this evening mutual aid with Lindley FD to a crash with entrapment on Route 15 in Lindley, NY. Engine 8-3, Engine 8-2, Squad 8-18 and Ambulance 8-7 all responded. Units arrived on scene both E8-2 and E8-3 put extrication tools into service.Generator Trailer 8-19 was also brought to the scene for lighting support. Crews worked with Lindley units and Rural Metro EMS before returning at 1854 hours.
MUTUAL AID BARN FIRE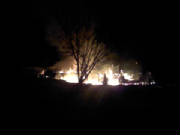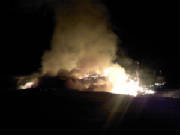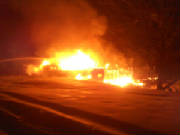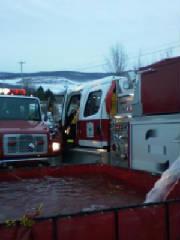 02/05/11 0607hrs
Station 8 was dispatched on a second alarm assignment to Tioga Township on Mann Hill Road for the report of a working barn fire. Stations 7 (Tioga) and 11 (Middlebury) were already assigned on the first alarm and Station 17 (Chatham) joined 8 on the second alarm. Engines 8-2, 8-3, and Squad 8-18 all responded. Upon arrival, E8-3's crew was sent to work at the fire scene with suppression. E8-2 was sent to Main Street, Tioga to set up a fill site at a hydrantc. E8-3 shuttled two loads of water to the scene while fire crews worked at extinguishing the fire. All units cleard at 0829 hours.