TREE IN ROAD ON MAIN STREET
04/27/11 2012hrs
Captain 8-10 (Hackett) requested a dispatch for a tree in the roadway on Main Street in Lawrenceville Borough. Patrol 8-4, Engine 8-2, and Chief 8-10 all responded. Units found a tree blocking the shoulder of the roadway and cleared it for traffic safety. Units returning to the station found a tree down on Franklin Street and quickly cleared that up also.
TREE FIRE IN LINDLEY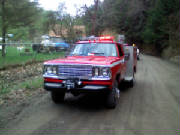 04/27/11 1438hrs
Station 8 was dispatched this afternoon for the report of a wildfire on the Morgan Creek Road in Lindley, NY. Patrol 8-4 (C8-10) responded. Upon arrival of M23 (Lindley) and P8-4, it was found that a tree was burning due to close arcing power lines. M23 remained on scene for NYSEG and P8-4 returned to station.
MONDAY NIGHT TRAINING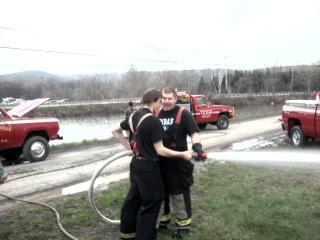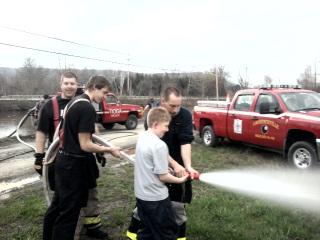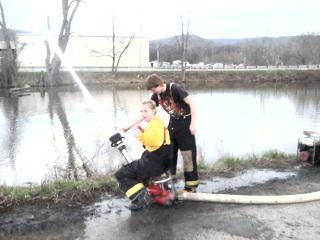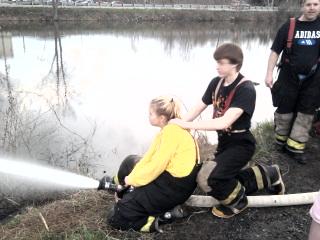 04/25/11 1900hrs
Members of Station 8 gathered this evening to participate in weekly drill. E8-2, Sq8-18, and P8-4 went on the air and met up with members from Station 7 (Tioga) at "The Cove".
TRANSFER ENGINE COMPANY
04/25/11 0814hrs
Station 8 was dispatched shortly after calling in quarters from the previous incident for a standby assignment at Station 6 (Knoxville). Numerous departments in the western part of the county were operating at a 2 alarm structure fire in Chatham Township. E8-3 was standing by awaiting additional crew when the recall was issued.
VEHICLE CRASH WITH INJURY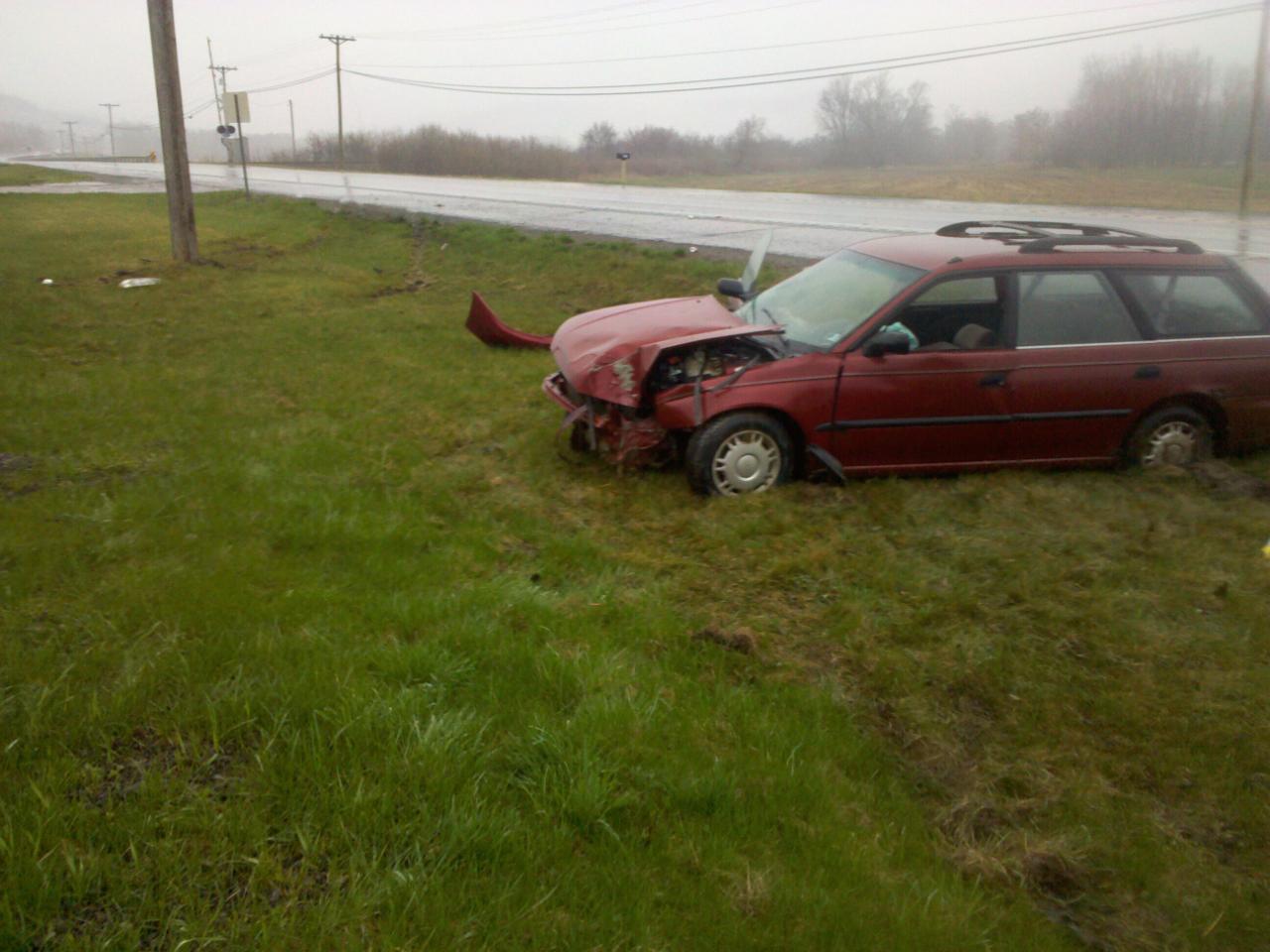 04/25/11 0659hrs
Station 8 Fire and EMS were alerted this morning for a single vehicle crash on Route 287 south of Lawrenceville Borough in Lawrence Township. Engine 8-2 (Capt 8), Squad 8-18, Ambulance 8-7, and Chief 8 (Strange) all responded. Upon arrival of C8, a report of a single vehicle with one injury with entrapment was given. E8-2 arrived and went to work with a quick extrication and packaging of the patient. A8-7 arrived and the patient was transfered to their care. Units remained on scene for PSP and the tow service. All fire units called in quarters at 0805 hours.
GARAGE FIRE IN CATON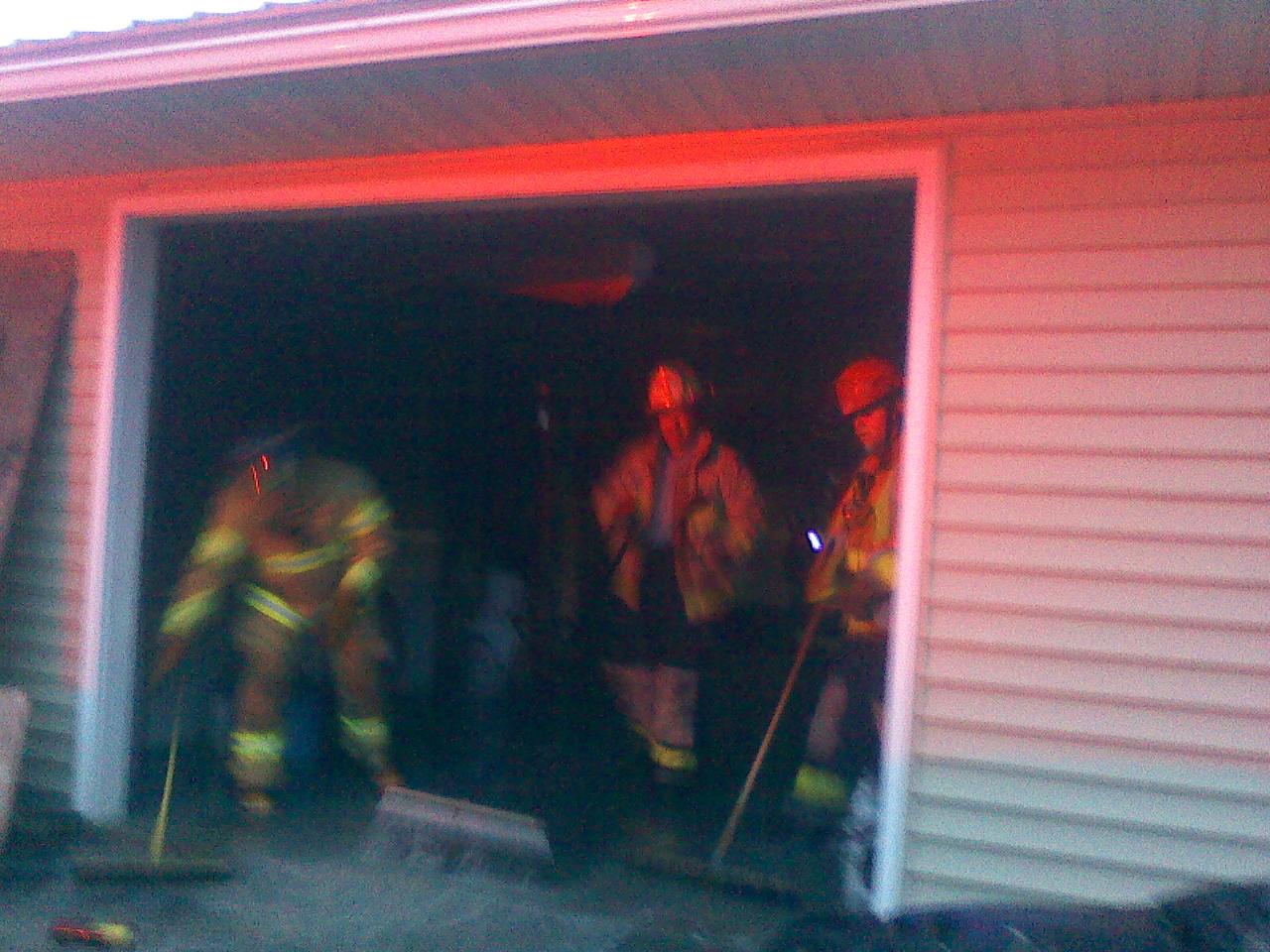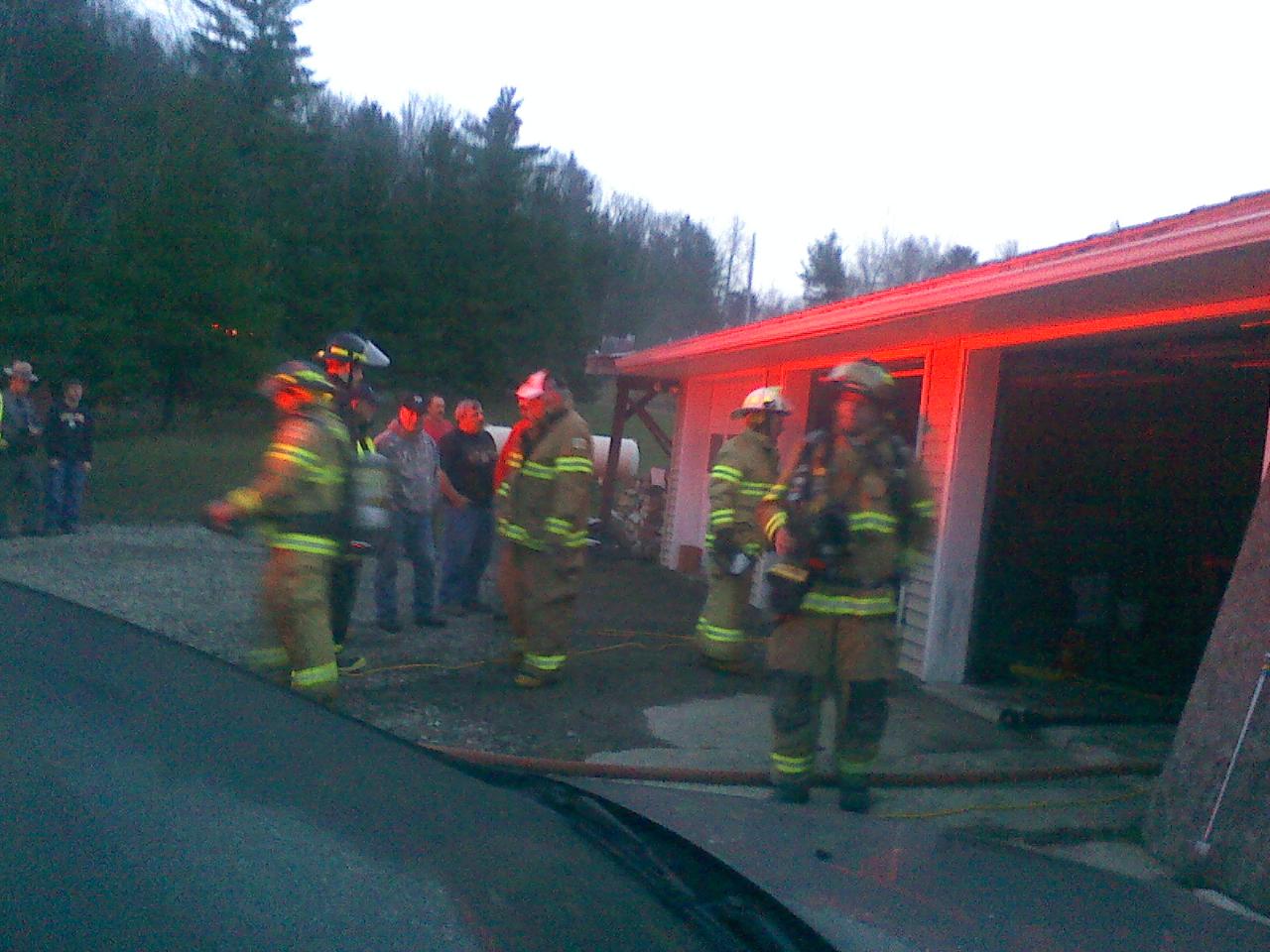 04/23/11 1938hrs
Station 8 was dispatched to a mutual aid garage fire on the Hurd Cross Road in Caton, NY. Engine 8-2, Engine 8-3, and Squad 8-18 all responded. Upon arrival, crews assisted with overhaul and used the TIC to check for hot spots. Station 8 cleared the scene at 2024 hours.
TREE BLOCKING ROAD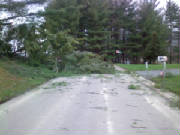 04/17/11 1539hrs
Tioga County 911 paged out for a chief officer this afternoon to check the area of Ryon Circle for a tree in the roadway. Chief 8-10 (Scott) acknowledged the call. A large tree blocking the roadway was found and a request for Station 8 to be dispatched was made. Patrol 8-4 (Capt Hackett) and Engine 8-2 (Capt Short) responded. Crews arrived and removed the tree from the roadway.
POSSIBLE WIRES & TREE IN ROADWAY
04/16/11 1743hrs
Station 8 was alerted for a non-emergency response to check the area of Routes 287 and 328 for trees and wires down. Chief 8 (Strange), C8-10 (Scott), and Patrol 8-4 responded. Units checked the area with nothing found. While returning to station, Patrol 8-4 found a small tree blocking the roadway on the Tioga River Road. P8-4 removed the tree and went available.
MUTUAL AID CHIMNEY FIRE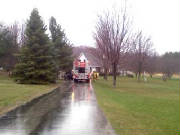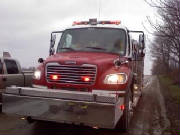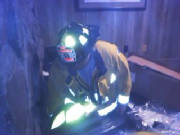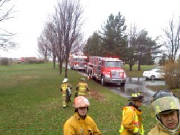 04/16/11 1127hrs
Station 8 was dispatched this morning to the report of a chimney fire on the Courderoy Road in Caton, NY. Engine 8-3 (C8-10) with a crew of 5 and Squad 8-18 (C8) with a crew of 4 responded. Units from 8 arrived and went to the structure for assignments. Crew 1 went to the basement to check the clean out, crew 2 worked on the first floor where the wood stove was with the imager, and crew 3 stood by at the engine as RIT with Capt 8 (Short). Units assisted with cleaning the chimney and checking for extension. Units cleared the scene at 1240 hours.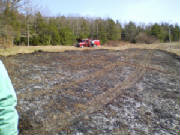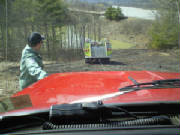 04/15/11 1453hrs
Stations 8 and 18 (Nelson) were dispatched to the report of a wildfire along Route 49 near Gee Hollow Road in Lawrence Township. Patrol 8-4, Engine 8-2, and Squad 8-18 responded. Upon arrival of P8-4, it was reported as a small wildfire near the lake inlet. Due to the steep hillside, the fire moved rapidly uphill and into a wooded area. P8-4 and P18-4 deployed the booster lines and stopped the fire from progressing on the right flank. E8-2 and Squad 8-18 arrived and went to work on the left flank using the trash line and later the deck gun to contain any hotspots. Approximately 2 acres were involved. All units cleared at 1600 hours.
MUTUAL AID MVC IN LINDLEY
04/14/11 1653hrs
Station 8 was dispatched to Route 15 in Lindley, NY for a motorcycle crash with one injury. Engine 8-2 (C8-10), Squad 8-18, and Ambulance 8-7 all responded. E8-2 arrived and the crew assisted EMS with packaging the patient for transport. Lindley Command recalled all other units from 8. E8-2 cleared the scene at 1717 hours.
BACK TO BACK AUTO ALARM CALLS
04/11/11 1607hrs 1800hrs
Station 8 and 7 (Tioga) were dispatched this afternoon at 1607 hours to North East Fireworks on the Mitchell Creek Road in Tioga Township. Chief 7-10 (Preston) arrived and held units in quarters while investigating. At 1800 hours, the same assignment was dispatched again to North East Fireworks for another auto alarm. C7-10 responded and was advised of a false alarm and all units were recalled.
LANDING ZONE CALL - CANCELLED
04/09/11 0724hrs
LFD was dispatched this morning to assist Guthrie Air and Sabinsville Ambulance 16-7 enroute from the Westfield area with a vehicle crash patient. Shortly after the dispatch, Station 8 was cancelled due to the helicopter being recalled by SSH Medic 1.
STATION 8 STANDS BY IN QUARTERS
04/04/11 2138hrs
Station 8 was toned out this evening to stand by in quarters along with Station 11 (Middlebury). Several surrounding departments were operating at a structure fire on the Ore Bed Road in Richmond Township. Members from 8 manned the station until being released at 2301 hours.